How do we make sense of the '7 days of hell' that swept our country? For oursleves and our children.
---
The recent events feel like a seismic shift in the landscape of South Africa. It's like waking up in the morning with a huge headache and wondering what on earth happened the night before. The morning mourning after. Trying to piece together the puzzle, like the movie 'The Hangover', but now on a nationwide scale. Well over 200 lives lost, 150 000 jobs gone in KZN (Gauteng still counting), R20-billion damage in KZN alone. No wonder journalist Ferial Haffajee termed it, 'Over 7 days of hell'.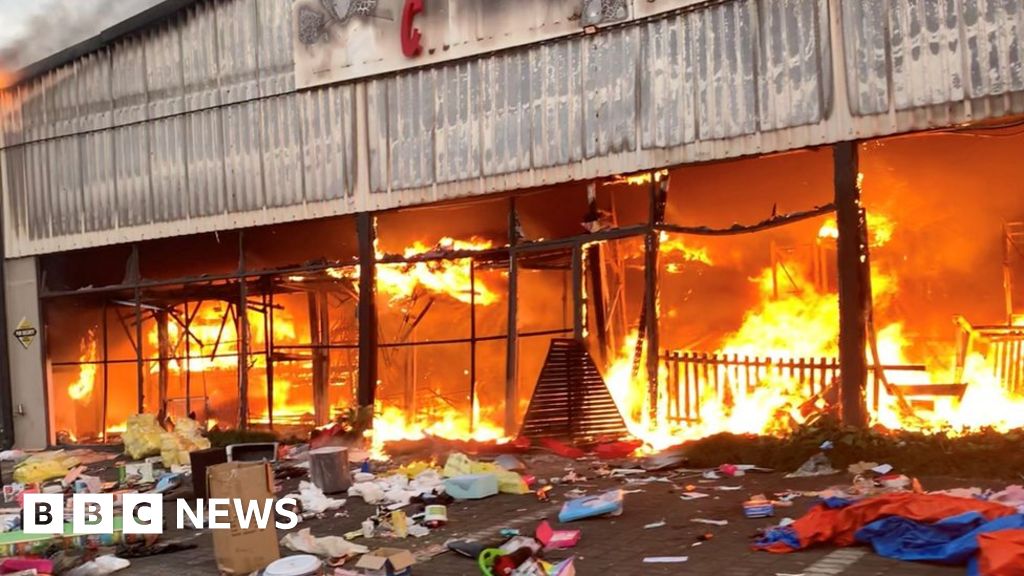 In the context of a global pandemic, it feels like a lot. The first movie was bad enough, we didn't need a sequel. Many are reeling as a result. I know too it has rocked many of our children. What do we say to them when we don't know what to say to ourselves? I can't tell you what to say. I think very few of us know the answers and the answers themselves are few and far between.
A framework for conversation
I do think though there are some principles that we can hold onto as we talk with our teenagers. Parents, as you engage your children and teachers as you converse with your classes try and keep the following at the forefront of your mind as a framework to guide you:
Don't be an optimist
Don't dismiss the severity of what just happened. This was a backwards step for the country that has deeply affected many and will continue to do so in a significant way for a significant length of time. If it is true that every cloud has a silver lining, then every silver lining has a cloud. Your teen will know if you are minimising or downplaying the chaos of last week. They will also pick up if you are being glib or giving them reassurance that is false. We can't climb out of this through positive thinking like Pollyanna in hiking boots.
Don't be a pessimist
While it's true that this situation is dire, don't give way to fear or despair. Throughout history and geography, people, communities, and nations have been, and are in, worse situations. You will have also noticed encouraging reactions and responses across the country. From community leaders who stood up and showed a different way, to extensive community clear ups, an alternative narrative of what South Africa can be emerged. In reaction to this postive response Dr Imtiaz Sooliman of Gift of the Givers said, "I've never seen anything like this in my 29 years of working in disaster in South Africa." This is hopeful.
Acknowledge feelings
Michaelhouse has been working with AS Tracking this year. Their UK based research showed that children aren't self-disclosing as much as they used to. This means they are hiding stuff from us. They always did, but with the pandemic it is worse. This is an important point. We must get them to be real with us before we can help them. Listening to them and validating their emotions must happen before anything else. Therefore point 1 (being real) comes before point 2 (being hopeful) in this article. We must move from truth to strength and go through our feelings rather than around them.
Hold the tension
Model for your teenagers that we can hold competing thoughts in our heads at the same time. Many adults let alone adolescents find this surprisingly difficult to do. Life is not an either or, and dualistic thinking will not give us the flexibility we need to move forward. For example, you can acknowledge that what happened was damaging for the country AND that some good may come out of it. We can acknowledge that poverty and inequality played a part in the looting AND that it was criminal. Justice can be sought WHILE practicing forgiveness. By acknowledging the one it does mean we are dismissing the other.
There's all to play for
While there is no guarantee that we come out of this stronger it is also true that we might. It all depends on our response. Don't allow what has happened to divide us. Black lives still matter, racism is still wrong, and we all have a part to play in this story. Encourage your teen to find theirs. Having purpose and meaning is crucial to teenagers. If your adolescent wants to be a rebel it certainly doesn't have to be without a cause.
The way forward
There is a way through this. In the context of speaking about diversity Paul the Apostle calls us to a more excellent way. The way of love. Love is many things, but we are reminded that it bears all things, believes all things, hopes all things, endures all things. Hold on to this hope and hold it out for your children too. If we do that we can't fail.
---
All my blogs are free to read and share. However if you want to express your appreciation then you can buy me a coffee at https://ko-fi.com/timjarvishadeda